Banned Books Giveaway Hop
For my banned books giveaway, I'm giving away a copy of Gossip Girl. I read the Gossip Girl books when I was a teen, and my friends and I devoured each one after it came out. The glitzy atmosphere of the books was part of my inspiration behind The Secret Diamond Sisters — although I aimed to have the three sisters in The Secret Diamond Sisters more relatable to the reader by having them come from a less privileged background.
Be sure to visit Bookhounds.com for a list of everyone else participating in the giveaway!
ABOUT THE BOOK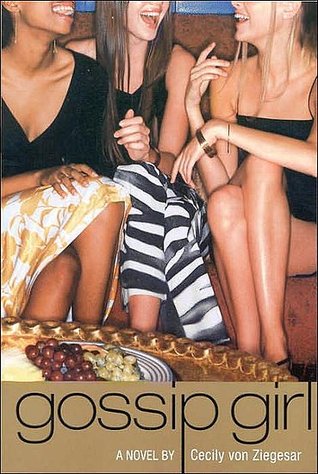 "Welcome to New York City's Upper East Side, where my friends and I live and go to school and play and sleep – sometimes with each other. We're smart, we've inherited classic good looks, and we know how to party. It's a luxe life, but someone's got to live it."
The Gossip Girl series is the ultimate in glamour and cool – set in New York's glamorous Upper East Side the narrative follows the thrills and spills ( with Jimmy Choo shoes and shopping at Barneys mixed in along the way) of its richest and most beautiful teenage residents.
Why it's banned (taken from
B&N.com
): Where do we even start with Gossip Girl? Between its morally ambiguous, hard-partying characters and its frank descriptions of recreational drug use and sex, it's no wonder these books make parents want to lock their teens inside until they turn 30. Of course, that's also exactly why we all wanted to read them when we were 16.